by Lucille James
Wednesday, March 15, 2023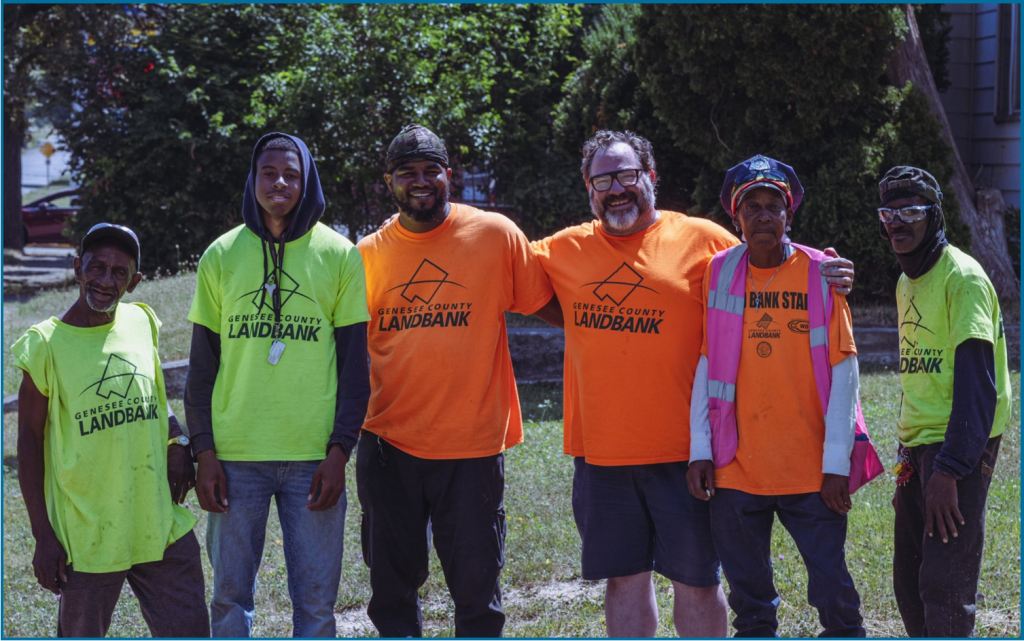 It would cost more than $7 million annually to mow tall grass and remove trash from the more than 20,000 vacant properties in Flint, once a month from spring to summer. This year, the Land Bank spent roughly $2 million on vacant property maintenance. Part of this funding was used to hire local, seasonal crews to inspect, board and clean out vacant structures and mow and clear vacant lots that we are not able to sell or lease. Instead of just mowing Land Bank properties, crews mow all vacant lots in the City of Flint.
This season, Land Bank crews:
completed 20,000+ mows and boarded and secured 1,000+ vacant structures
cleared 155 tons of garbage from vacant lots and loaded them away in Land Bank dumpsters
created 500+ cubic yards of woodchips from downed trees and limbs cleared from Land Bank properties
cleaned out more than 100 houses to prepare them to be sold as Featured Homes
fully renovated 5 houses and positioned them for sale
completed over 3,600 housing inspections to assess property conditions, inform Land Bank decision making, and prepare properties for sale.
We are grateful for the small but dedicated team of crew members, led by Duane Bickford, the Land Bank's Property Manager, for all they do to prepare properties for re-use and make neighborhoods cleaner, safer and more attractive.
Click this link to read more articles - https://www.thelandbank.org/downloads/FINAL_LBA-Newsletter-Annual-Report-FY-2021-2022-Winter2023.pdf