by Lucille James
Wednesday, February 15, 2023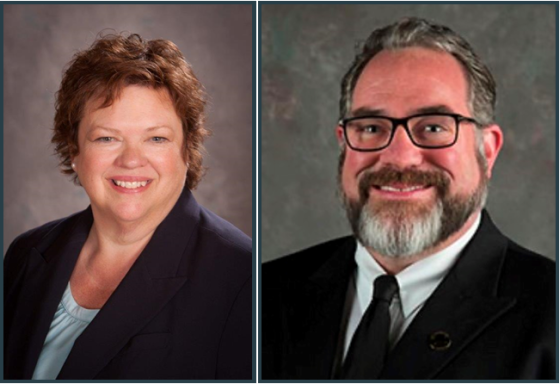 Greetings City of Flint and Genesee County Residents! On behalf of Deborah Cherry, Board Chair of the GCLBA and County Treasurer, and Michael Freeman, GCLBA Executive Director, we are pleased to provide you with our 2022 Annual Report. This year, we chose a theme of 'Fighting Blight and Restoring Hope,' due to the historic partnership between the City of Flint, Genesee County, the CS Mott Foundation, and federal funding secured by Congressman Dan Kildee to assist us in our goal of demolishing 2,415 land bank properties in Genesee County. Over 2,200 of these blighted and dangerous properties are located in the City of Flint, with approximately 200 more located in the out-county. Our target was to raise $45.3 million dollars and at the end of FY 22 we secured $39.5 million – and we are hopeful that the State of Michigan will join us in our funding efforts to fight blight and improve our City and County.
Now, demolition alone is not going to solve all the issues facing residents. Therefore, in this report, you will read about many of the other activities where we engage our community to make Flint and Genesee County a wonderful place to live and work. We would like to thank our elected officials, funders, and most importantly our volunteers. Without all of you, we would not be able to restore hope in our community.
Lastly, we would like to acknowledge the tragic passing of our Board Treasurer and 'Champion for Change' in our community, County Commissioner Bryant Nolden. He dedicated so much of his time to fighting blight and restoring hope. Our staff is heartbroken, to say the least. He was a dedicated and selfless leader who had an unforgettable presence. He skillfully balanced his many leadership roles with ease and an open heart. We are infinitely grateful for the years of service he dedicated to revitalizing vacant and abandoned properties. His legacy lives on.
- Deborah Cherry, Chairperson and Michael Freeman, Executive Director
Click this link to read more articles - https://www.thelandbank.org/downloads/FINAL_LBA-Newsletter-Annual-Report-FY-2021-2022-Winter2023.pdf