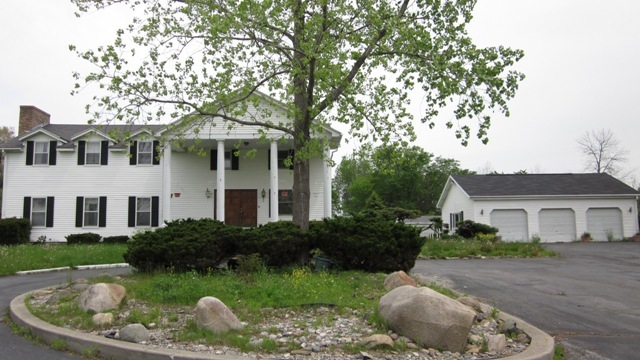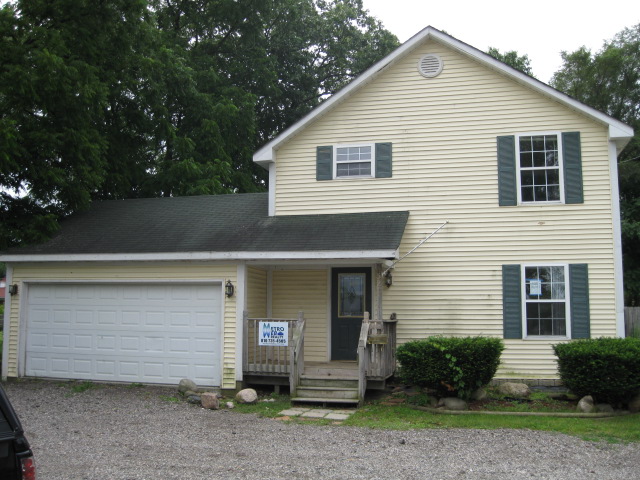 You can purchase a home from the Land Bank.
All homes with conditions that allow them to be immediately available for sale, will be shown as Featured Homes. Open houses will be scheduled ahead of time, interested parties can simply show up, view the home, and if interested, obtain a offer form from the Land Bank employee showing the house. It is that simple. No applications, no waiting for a call to schedule a showing. Simply see it, make an offer on it, and buy it.
To find out which properties are available for sale, check out the Featured Homes section on our website, follow us on Facebook, view the Flint Property Portal submit your e-mail address to receive a weekly e-mail with that week's open houses, or pick up free flyers in our office. We will have new homes available each week. Information regarding each property, including the number of bedrooms, bathrooms, and square footage will also be available in the same locations. No more wasting time walking through houses without any information on the house or going through lists only to find houses that don't fit your needs.
Offers are due the week after the open house and the winning offer is notified within a few weeks of the offer deadline. Deposits on the property must be paid within seven days of a offer being accepted and a closing must occur within 21 days.
Current year foreclosure property inquiries will not be reviewed until the Genesee County Treasurer has deeded the property to the GCLBA. This occurs on January 1 of the year following the foreclosure.
Inquiries on properties with pending demolitions will not be reviewed until demolition has been completed and property has been released.
Buying a Home via Land Contract

Applicants that are purchasing a residential structure (Featured Homes only) to be their primary residence may be eligible for a land contract through the LBA. Any residential structures that are being purchased for any other use will not be eligible for a land contract through LBA.

All land contract buyers are required to attend homebuyer education through a housing counselor approved by the Michigan State Housing Development Authority or the U.S. Department of Housing and Urban Development prior to purchase.
Contact Metro Community Development or Genesee County Habitat for Humanity to register for their Fair Housing & Introduction to Homebuyer Education Workshop now and be ready when the Land Bank contacts you to see the home you have applied for. This workshop is now $25 and REQUIRED FOR LAND CONTRACT PURCHASERS! Metro also offers up to $500 for down payment assistance to eligible land contract holders. Click here for more details.
Metro Community Development 810-767-4622
Genesee County Habitat for Humanity 810-766-9089
An applicant must provide proof of income with their offer. The estimated housing expenses should not exceed 30% of the applicant's take home income to qualify for the land contract. (Housing expenses are defined as: land contract payment, estimated property taxes, estimated water expenses, and estimated utilities.)

A land contract term will vary based on the amount but will not exceed 5 years.

The minimum land contract amount is $2,500.

The interest rate on the land contract will be 7%.

The minimum down payment on a land contract is 10% or $1,000 whichever is more.

The purchaser is responsible for paying all property taxes and any assessments starting the day the land contract is executed.

Applicants must meet all criteria listed in the Residential Land Transfer Policies to be considered for a land contract. Land Bank Policies
The Land Bank has sold more than 7,300 houses in Flint and Genesee County. These houses, once abandoned, are now occupied by community members who pay taxes and value responsible property ownership. Learn more about how and why we promote affordable homeownership bywatching this five-minute video!